Facebook is gone! (3:21 PM CST) … I tried logging into facebook on both firefox and IE7 and all I get is a blank page! Google didn't have any relevant results from today, hence this short post. It really made me wonder though: HAS FACEBOOK REPLACED OUR NORMAL MEANS OF COMMUNICATION and WHAT DO WE DO WHEN FACEBOOK GOES DOWN? Sure, we can post on other sites like Twitter, and Reddit, or even WordPress … but, We know if we want instant response and connectivity to our loved ones, friends, and those most important in our inner circle, that facebook is the place to post. Has Facebook, (for better or for worse) engendered a complete paradigm shiftin communication for our generation.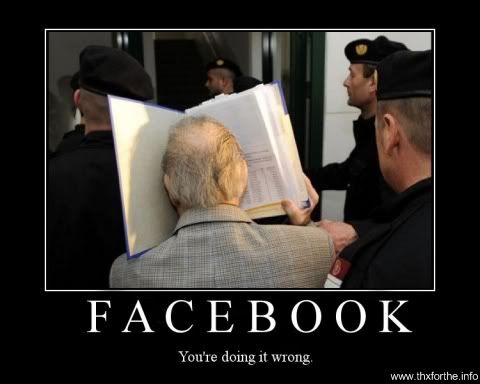 What other alternatives for total connectivity are there? Should we even have total connectivity? These are all questions that one is forced to ask, in our current era of literally "instant" communication.
Kristóbal
12/16/10
P.S: Let us know if you have experienced or are currently experiencing this problem!